Kropz Plc, an emerging African phosphate developer, has announced that plant at the company's Elandsfontein mine, located in the Western Cape in South Africa has received its first ore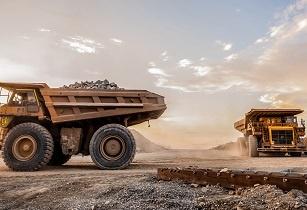 Mining activities at the site commenced in October 2021. (Image source: Adobe Stock)
With the milestone reached, the team is now ensuring all the front end circuits are balanced and running stably. The flotation circuits will then be commissioned and the reagents added in due course for the production of the first concentrate.
Mining activities at the site commenced in October 2021. Commissioning activities will transition into full scale ramp-up of the mining and beneficiation plant over the next six months.
Mark Summers, CEO of Kropz, commented, "The introduction of ore to the processing plant reflects the successful culmination of the construction phase and signals the commencement of the next chapter in the company's development. I would like to express my gratitude and appreciation for the tireless efforts of all of those involved in reaching this milestone safely and on time, despite the many challenges that the past two years have presented."
Transnet has provided the company with a draft port access agreement to support the long-term export of Elandsfontein's phosphate rock through the port of Saldanha. The contract is now being finalised between the parties.