Glencore Xstrata has announced that it plans to invest US$100mn in its new coal ventures in South Africa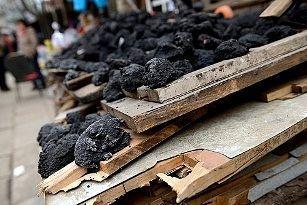 Glencore Xstrata's annual coal production in South Africa in 2012 was 68mn tonnes. (Image source: michael davis-burchat/Flickr)
According to mining.com, these new projects will be expected to increase the miner's annual production output in the country by 60mn tonnes in the near term.
Glencore Xstrata has seven coal projects in South Africa and its annual production in the country stood at 68mn tonnes in 2012.
Two of its latest coal ventures, Tweenfontein and Wonderfontein, will be ready to commence production in 2014. Glencore Xstrata said it would be investing about US$81mn in the Tweefontein project, in which the company holds an 80 per cent stake. Located north-east of Johannesburg, the mine is expected to produce 13.6mn tonnes of coal from Q4 2014.
The Wonderfontein is a US$9.2mn project that has been created to extend the life of the Umcebo mine. It would produce 3.6mn tonnes of coal per annum in the coming days. Glencore Xstrata has a 47.3 per cent stake in the Umcebo project.
Other new projects in Glencore Xstrata's pipeline that are expected to come onstream in 2015, include the Zonnebloem project that will have an estimated output of 10mn tonnes per annum and Argent, which would reportedly produce 2.4mn tonnes of coal per annum, according to the company.
Glencore Xstrata also operates an underground chrome mine in the Bushveld Complex, the Wonderkop ferrochrome plant in the North West Province and the Eland Platinum Mine near Pretoria.
Earlier this year, Glencore, who was a marketing partner for Xstrata for several years, merged with the company to form Glencore Xstrata.
READ MORE...
Wescoal Mining's coal production rises by 39 per cent