Plans are underway by Elenilto to develop a world-class phosphate concession in Togo following approval by the country's government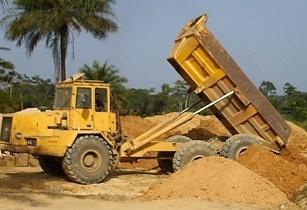 Elenilto plans to construct a world class phosphate concession in Togo. (Image source: Elenilto mining)
The government of Togo introduced a tender to form a partnership, which would aid in the construction of a carbonated phosphate layer and fertiliser plant in the country with a capacity of two billion tonnes.
The project will also including improvements to a power plant currently in operation and transportation for the phosphate and fertilisers.
Among three other bidders that also made the shortlist to undertake the Carbonated Phosphate project, Elenilto plans to recover in the first phase five million tonnes annually of marketable phosphate rock.
The marketable rock will mainly be used to produce and export phosphoric acid and fertilisers such as DAP, MAP, GTSP and other products.
More than US$1bn will be injected into the project, which is set to begin production in the next few years.