West Africa-focussed mining company, Cluff Gold, has announced its first quarter earnings are up 15 per cent year-on-year to US$5.3 million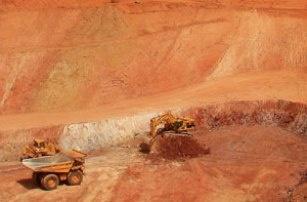 Cluff's Kalsaka mine. (Image source: Cluff Gold)
The figure, which covers earnings before interest, tax, depreciation and amortisation, was backed up by a strong closing cash balance at the end of March of $53.4 million - up from $28.9m at the end of December.
Cluff has interests in Burkina Faso at the Kalsaka mine and neighbouring Sega project, is developing the Baomahun project in Sierra Leone and controls the Yaoure gold project in Côte d'Ivoire.
The acquisition of the Sega project provides an immediate extension to the company's mineral resource base and should ensure strong future cashflow according to a statement from Cluff.
Progress is currently being made with the Baomahun feasibility study. The infill drilling programme aimed at upgrading the open-pittable inferred resources was completed in Q1.
Positive results from strike exploration drilling at Baomahun confirm the presence of mineralisation outside the existing resource area.
Promising sulphide drilling results have also been acquired at the Yaoure project in Cote d'Ivoire, following the first phase of drilling announced in January.
"Our production performance this quarter was as envisaged in Kalsaka's mine plan, and we continue to generate healthy cash margins to fund our business development," said Peter Spivey, chief executive of Cluff Gold.
"I am excited about the acquisition of the Sega project, which enhances the mine life at Kalsaka and ensures that strong operational cash flow will continue throughout the Baomahun development period.
"Most importantly, the company remains on track to meet its 60-70,000oz gold production target for 2012."