Egyptian gold miner Centamin has agreed to buy Ampella, which has significant interests in west and southern Africa, for US$0.16 per share or US$40.9mn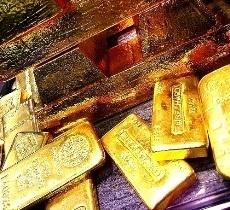 Centamin has estimated that its Sukari mine would produce more than 320,000 ounces of gold in 2013. (Image source: Giorgio Monteforti/Flickr)
Centamin operates Egypt's Sukari gold mine in the Eastern Desert. It also has interests in four licence areas in Ethiopia.
According to Egyptian daily Ahram Online, the miner offered one Centamin share for every five Ampella shares.
Australian miner Ampella has gold assets spread across Burkina Faso, Mali and Uganda in Africa.
Earlier this year, Centamin estimated that its Sukari mine would produce more than 320,000 ounces of gold in 2013, and that its annual output would increase to 500,000 ounces by 2015.
For the first nine months of 2013, Centamin reported earnings before interest, tax, depreciation and amortisation (EBITDA) of US$43.1mn.