Australian mining firm Blackthorn Resources plans to begin a definitive feasibility study (DFS) on the Kitumba copper project in Mumbwa, Zambia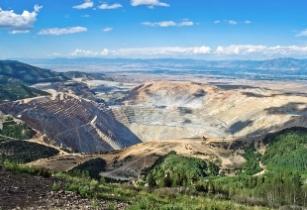 Kitumba copper project is estimated to produce three million tonnes of ore per annum, according to a study. (Image source: David Guthrie/Flickr)
Mark Mitchell, CEO of Blackthorn Resources, said, "The company will explore a range of asset-level funding options for financing the development of the Kitumba project. Blackthorn Resources will actively explore all avenues to realise shareholder value for the Kitumba project."
The company is currently planning the DFS and is expected to begin the process in Q2 2014. Blackthorn Resources aims to establish the critical path-drilling programme, identify a study manager and prepare a mining licence application in July 2014.
The CEO added that parellel to the DFS process, the company can hold fully informed discussions with potential partners for the development of the Kitumba project, including funding to complete the work programme.
An Optimised Prefeasibility Study conducted in April 2014 stated that copper recovery from the mine increased to 92 per cent, with annual metal production of upto 70,000 tonnes and an average of 58,000 tonnes per annum.
With the Optimised PFS, Kitumba is being perceived as an underground operation, set to produce three million tonnes of ore per annum, with an average head grade of 2.03 per cent copper for 11 years.
The estimated development cost of the project is US$680mn, including US$185mn for EPCM contractors, owner's costs and contingencies, added Blackthorn Resources.