Angola's environment minister, Fátima Jardim, and geology and mining minister, Francisco Queirós, have met to discuss the environmental impact of diamond exploration in the Integral Deposit of Luando in northern Malanje province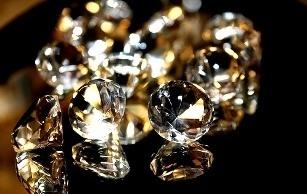 Image source: Wikimedia Commons.
Analysing a Presidential Memorandum on the subject, Jardim said that the authorisation of diamond exploration in the region will now only be granted with the permanent monitoring of a team coordinated by the environment department.
Jardim spoke about the cooperation and social responsibility of exploring companies and how they must be committed to preserving the environment.
The minister went on to say that operators must adhere to the Mining Code and Environmental Law, and that those found responsible for causing environmental damage will be punished.
"Regarding this, 4,000 hectares of Kangandala National Park in Malanje province will be fenced," she was quoted as saying by Angola Press.
Queirós said that the meeting formed a conclusion to discussions on the topic and expressed his satisfaction with the successful outcome.