Tanzania Portland Cement Company (TPCC) has announced plans to invest more than US$123mn in cement production in the next five years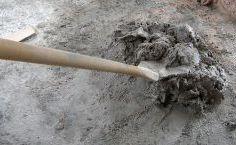 The TPCC's latest project will aim to generate employment, business opportunities and boost revenue from tax. (Image source: sxc.hu)
The TPCC managing director Pascal Lesoinne told East African Business Week in Dar es Salaam last week, during the launch of the Twiga aggregate plant, that the investments would help TPCC keep its leading position in the cement market and also help secure markets outside Tanzania.
Earlier this month, the firm's board chairman, Jean-Marc Junon, had said that after completing the construction of the Twiga cement plant, TPCC would increase cement production by 700,000 tonnes annually.
Junon added, "The new cement mill plant will be completed by September 2014 and will help TPCC to continue satisfying the domestic demand and looking for export opportunities."
While inaugurating the aggregate plant, the minister for investment in the Prime Minister's office, Mary Nagu, said that this project would have a direct economic impact on the country, by providing employment, business opportunities and revenue from tax.
TPCC, which is listed on Dar es Salaam's stock exchange, was presented the Certificate of Registration of the project by the acting executive director of the Tanzania Investment Center, Raymond Mbilinyi, who claimed that the government was actively supporting investors promoting industrial activities in Tanzania.