Sephaku Cement, a subsidiary of Dangote Cement, has secured US$222mn of domestic debt funding for its $390mn cement and clinker plant projects in South Africa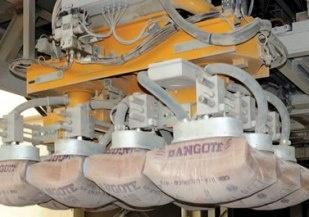 Sephaku Cement is a subsidiary of Nigeria's Dangote Cement. (Image source: Dangote Cement)
A recent statement from Nigeria's Dangote Group stated that it was advised on the transaction by Sasfin Capital, which is jointly funded by South Africa's Standard Bank and Nedbank.
The decade-long financing deal, which was signed recently in Johannesburg according to Nigeria's The Guardian, effectively gives Sephaku Cement the capital that it requires to be fully listed on the stock market.
"[The deal] indicates a strong, new commitment to industrial development in South Africa," said Sephaku Cement's chief executive officer, Pieter Fouri.
Through the development of new infrastructure in Mpumalanga and the North West Province, and the resulting local job creation, the investment will also benefit provincial and community development.
Aliko Dangote, chairman of Dangote Group, said the projects would create modern cement plants in strategic locations in Africa. "Our success is being backed 100 per cent by our 100 per cent African partners. We hold ourselves accountable to live up to the confidence placed in us by them."
Sephaku Cement, an associate company of Sephaku Holdings Limited and a 64 per cent-owned subsidiary of Dangote Cement, was established in 2006. Dangote's investment in the venture to date ($125mn) represents the largest investment in a South African enterprise by an African company.