South African cement firm Sephaku Cement has signed a US$222mn domestic debt funding agreement with Standard Bank and Nedbank to help fund its US$390mn cement plant and clinker plant project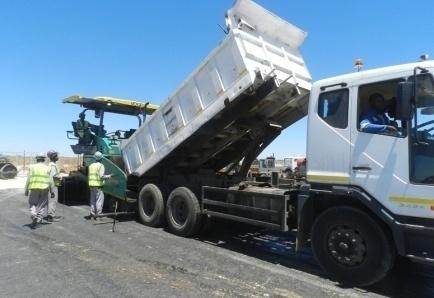 The agreement would enable Sephaku to become a significant competitor in the South African cement market. (Image source: Sephaku)
Sephaku said the agreement would enable it to become a significant competitor in the South African wholesale and retail cement market, with the 10-year deal funded by two of South Africa's biggest lenders.
Sola David-Borha, CEO of Standard Bank's Nigerian operation Stanbic IBTC Nigeria, said, "As a result of the transaction, we will see Sephaku become a leading cement producer in the region, enabling significant job creation with wider economic benefits."
According to Business Day, the development came as South Africa was set to embark on a US$456bn 15 year-infrastructure programme. The massive infrastructure investment will attempt to a reverse a plunge in Africa's largest economy's building and construction sector.
Sephaku Cement chief executive officer Pieter Fourie said, "The significance of this deal goes beyond cement. It indicates a strong new commitment to industrial development in South Africa."
According to Business Day, Sephaku Cement, was an associate of JSE-listed Sephaku Holdings, a 64 per cent owned subsidiary of Nigeria's Dangote Cement.
Aliko Dangote, Africa's wealthiest person, has made a record investment of over US$125mn in the company, the largest-ever foreign direct investment in South Africa by an African company.