Investment holding company Pembani Group has become the controlling shareholder of South Africa's second-biggest cement producer AfriSam by way of a debt restructuring process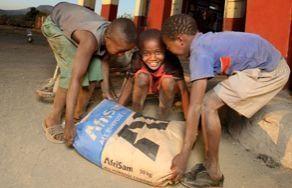 AfriSam has faced significant debt problems, having defaulted by billions of rand in 2011. (Image source: Afrisam)
AfriSam has faced significant debt problems, having nearly defaulted on debt of billions of rand in 2011.
AfriSam CEO Stephan Olivier said that AfriSam had completed the final phase of its debt restructuring process.
"The company's balance sheet was significantly strengthened by an overall debt reduction in excess of US$1.62bn. A consortium of local financial institutions provided the company with a sustainable long-term debt solution," he added.
Following a debt restructuring process the Government Employees Pension Fund will hold about 57 per cent of the company and Pembani will have a 38 per cent share.
The Government Employees Pension Fund and Pembani Group have injected significant equity into the business and Pembani will henceforth exercise strategic control over AfriSam's board.
Olivier noted, "The transaction demonstrates the confidence of our new major shareholders in our management team and business model. The company's operations have remained strong despite the debt burden placed on it by the 2007 leveraged buyout. We can now focus on our goal of creating value for all stakeholders."