Nigerian cement manufacturers have sought the federal government's protection over investments worth US$4.1bn made in the country's cement industry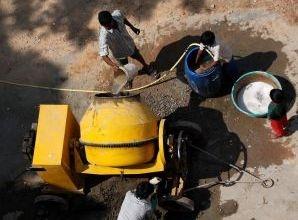 The Cement Manufacturers Association of Nigeria have asked for the federal government to impose maximum tariff and levies on imported cement. (Image source: sxc.hu)
Members of the Cement Manufacturers Association of Nigeria have asked for the federal government to impose maximum tariff and levies on imported cement.
The association's president Joseph Mokoju said in Lagos that with declining demand, investment in the industry totalling US$6bn between 2002 and May 2012 by local manufacturers and the ongoing expansion estimated at US$3.5bn were at risk.
"The situation is making us nervous and is capable of crippling the industry," he commented
"It may have other negative effects on the economy in terms of number of job losses and decline in all other economic activities that are dependent on the cement industry."
Mokoju revealed that, with continuous importation of the product, most local cement plants have huge inventory of unsold cement and clinker and investors therefore wanted protection for their investments.
Makoju, who is also a special adviser to Aliko Dangote, president of Dangote Cement Group, said Dangote Cement alone has a record of 950,000 tonnes of unsold cement.