Nigerian cement distributors have urged the government to ban imports of cement to encourage local producers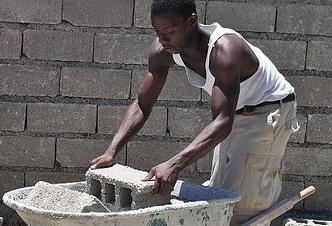 Nigerian cement distributors claim that the country is producing enough cement for the government to stop importing the product. (Image source: EDV Media Director/Flickr)
The distributors, gethering under the aegis of Dangote Cement, claimed that the import ban was necessary because a sufficient quantity of cement was already being produced in Nigeria.
Giwa Dynamic Ventures chairman Alhaji Bala Muhammad Getso said entrepreneurs like Aliko Dangote were needed to drive the economy as they had created massive employment opportunities.
Getso added, "Dangote is the biggest employer of labour after the government. We are also producing enough cement and generating enough employment through this sector."
Getso, who is also the biggest distributor of Dangote Cement nationwide, described continuous cement import as an inconsistent policy of the government.
Dangote Group president, Aliko Dangote urged the distributors to see the business as a partnership with Dangote Cement and pledged to support them in their businesses.