Nigeria has revealed that a new policy will soon be implemented as part of the country's cement sector's Backward Integration Policy (BIP)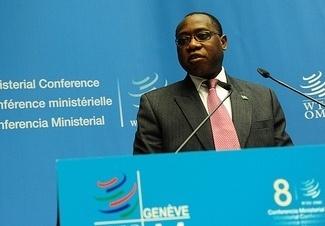 Nigerian minister of trade and investment Olusegun Aganga. (Image source: World Economic Forum/Flickr)
According to Nigerian minister of trade and investment, Olusegun Aganga, the BIP, which was adopted in 2002, will soon be reviewed.
The minister revealed the news during a meeting held with stakeholders in the cement industry in Abuja on 8 January 2013 to resolve the current disagreement between local cement producers, led by Dangote Cement and Lafarge Cement Wapco and importers, led by Ibeto Group, over the allegation of unbridled importation by some importers of the commodity which have supposedly led to glut in the Nigerian market.
The situation took a new dimension as it lingered to a crisis point some few weeks ago, forcing the government to intervene.
According to Aganga, "We have achieved everything we set for ourselves 10 years ago when the BIP was introduced. We want to take the next step as part of our strategy on the way forward.
"We are forming a group that will look at the cement policy in details and come up with a response that we need to become a major exporter and user of cement in terms of consumption."
The minister added that a committee will be set up before the end of this week. He pointed out that no industrial policy has been as successful as the BIP in the Nigerian cement industry.
"After 10 years of implementation of the BIP, we have about 28mn metric tonnes capacity of cement or investment of about US$6bn, which provides direct and indirect employment for about two million people," he said.
"We want to carry out a deeper review of the cement sector to ensure that it is more competitive, not just locally but internationally as well, because we are at a point where we should be thinking about exporting some of our products."