The Nigerian cement industry has fallen behind its peers in the continent due to a low per capita consumption rate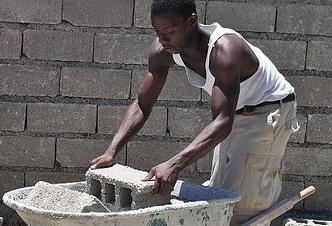 Nigeria's main cement producers are Ashaka Cement, Lafarge WAPCO, Unicem and Dangote Cement. (Image source: EDV Media Director/Flickr)
A report on Business Day revealed that with a consumption rate of 106kg per person in 2011, the country has a rate that is lower than Senegal, whose per capita figure stood at 190kg per person.
Although the Cement Manufacturing Association of Nigeria (CMAN) had recently revealed that Nigeria's ability to produce cement had overtaken its demand, the consumption rate has remained low.
The report added that cement consumption was low despite the fact that Nigeria was the second largest economy on the African continent, with a gross domestic product size of US$270bn for 2012, according to International Monetary Fund (IMF) data.
Nigeria's main cement producers were Ashaka Cement, Lafarge WAPCO, Unicem and Dangote Cement, which together controlled approximately 97 per cent of the domestic market.
According to Exotix, a UK-based research firm, key features of the Nigerian cement industry, like growth in demand, the country's housing and infrastructure deficit and high retail prices, has helped position it at the forefront of the African market.
Exotix, however, added that Nigerian cement companies should leverage on their first mover status in capacity expansion to maximise their returns in the next two to three years.