Kenya's East African Portland Cement has revealed plans to expand business into Tanzania in 2013 in an attempt to tap a market that has been witnessing improved cement sales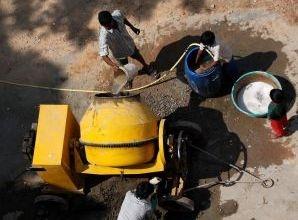 Portland is expected to double its export market to 10 per cent by 2014. (Image source: sxc.hu)
According to a Reuters report, Portland, which is Kenya's third-largest cement producer, has said that it was optimistic of strong full-year results and was exploring expanding to Tanzania.
The company, which also has operations in Uganda and South Sudan, was also looking to grow its clinker production line after returning to profit in 2012 for the first time in two years.
The company managing director Kephar Tande said, "We are now discussing the financing of these projects."
The development comes on the heels of South African cement manufacturer PPC's announcement to expand into the African continent.
Additionally, PPC has been pushing ahead with plans to expand into the sub-Saharan Africa. The JSE-listed company said that this move will see revenues gained from the rest of Africa almost double from 21 per cent in overall sales to 40 per cent over the next four years.
According to Reuters, Portland also has plans to raise new capital through the Nairobi exchange, with the aim of increasing clinker production by 2016.
Tande said that he expected Portland to double its export market to 10 per cent by 2014.