Heidelberg Cement is set to invest a total of US$120mn in three separate projects to increase its cement production capacity in Africa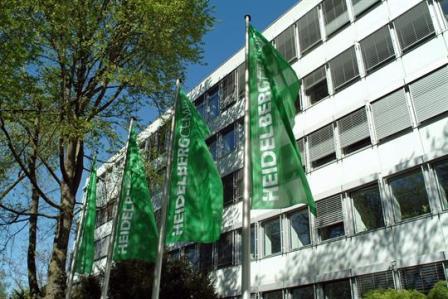 Heidelberg will invest in Ghana, Burkina Faso and Tanzania. (Image source: Heidelberg)
The company will invest US$30mn in Ghana, US$50mn in Burkina Faso and US$40mn in Tanzania.
The investment in Burkina Faso will be in a 650,000 tonnes per year cement grinding plant in the capital city of Quagadougou. The plant will be fed by a 1.5mn tonnes per year clinker production facility in Togo.
The Togo clinker plant will also feed a grinding plant in Benin and supply some of the capacity needs of Heidelberg's Ghana facilities.
Heidelberg's Ghana venture will see a new mill added to its grinding plant in the port city of Takoradi. The project will also see new cement silos and bag packing dispatch facilities added at the site.
According to the company, this will take its total cement capacity in Ghana to 4.4mn tonnes per year.
The Tanzania investment will be in a 700,000 tonnes per year mill, cement silo and bag packing facility at Heidelberg's Wazo Hill plant, which is 25 km from the coastal city of Dar es Salaam. This will take the company's capacity in Tanzania to two million tonnes of cement per year.
Heidelberg cement operates a total of 13 plants in eight sub-Saharan African countries: Benin, DR Congo, Gabon, Ghana, Liberia, Sierra Leone, Tanzania and Togo.