Dangote Cement has announced the reopening of its Gboko Cement Plant in Nigeria's Benue State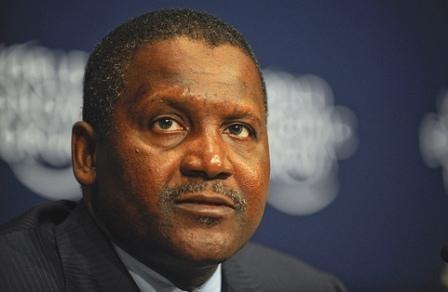 Chairman of Dangote Cement Aliko Dangote. (Image source: World Economic Forum/Flickr)
The factory will, however, operate at half capacity. It was closed down last year as a result of the glut in the domestic cement market.
The decision to reopen the plant was reached immediately after a meeting between President Goodluck Jonathan and the chairman of Dangote Cement Aliko Dangote in Abuja.
A source from Dangote Cement said, "Since the shutdown of the Gboko Cement Plant, government has been engaging local cement manufacturers in discussions, trying to find solutions to the challenges facing the industry."
According to the source, Aliko Dangote was in an upbeat mood after the meeting with the President and was appreciative of the President's concerns and willingness to intervene.
Dangote Group head of corporate communications Tony Chiejina confirmed the reopening and said, "We are confident that in the days ahead, we will see positive developments and actions that will address problems of local cement manufacturers in Nigeria."
READ MORE...
Cement slump results in closure of Dangote's Gboko plant in Nigeria