Nigerian cement manufacturer United Cement Company of Nigeria (UNICEM) is to invest US$3bn in its operations by 2016 in order to increase its cement production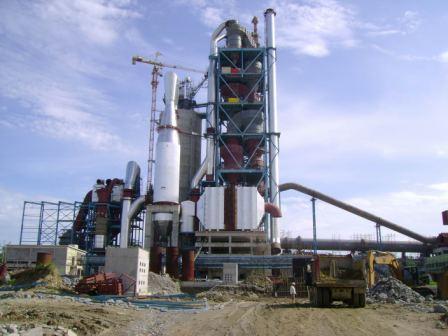 UNICEM will increase its investment in Nigeria by about US$2bn to US$3bn within the next few years, (Image source: UNICEM)
UNICEM executive director Javier De Benito disclosed the plans to Nigerian daily Business Day, adding that the company also has plans to invest a further US$500mn in the expansion of its second cement plant.
"We are going to increase our investment in Nigeria by about US$2bn to US$3bn in the next few years, in an attempt to sustain our leadership in the Nigerian cement market," said De Benito.
He described Nigeria's cement industry as 'mature', adding that with improved government policies and continued participation by major producers like Dangote, Larfarge and Nigercem, there would be further reduction in the price of cement.
De Benito added that a lack of infrastructure, such as good roads and availability of water, and the high cost of fuel have contributed immensely to the huge increase in the price of cement.
According to the UNICEM executive director, the company has had to build a US$32mn 22km access road to facilitate its logistics.
De Benito said, "We are therefore investing not only funds but deep interest in order to keep our share of the market and bring down the cost of cement."