South African hotel chain Tsogo Sun Group has announced plans to invest US$100mn in two hotels in Nigeria and Mozambique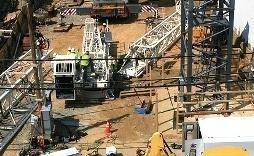 Nigeria and Mozambique are seeing huge investments in hospitality industry due to a flourishing business sector in the two countries. (Image source: Villain Media, LLC/Flickr)
The group will pay US$70mn to acquire approximately 75 per cent stake in Ikoyi Hotels, the holding company of the Southern Sun Ikoyi Hotel in Lagos.
A statement from Tsogo Sun Group said that the hotel chain would also spend US$30mn to expand its 195-suites Southern Sun Maputo hotel in Mozambique.
The acquisition will, however, be subject to several conditions, including regulatory approvals.
Tsogo Sun CEO Marcel Von Aulock, said, "This acquisition will cement our presence within the fast-growing Nigerian economy as well as provide a base from which to expand our operations in Nigeria.
"The investments, totalling US$100mn, will be funded through a combination of existing offshore cash and new US-based borrowing facilities.
"The Mozambican economy has shown encouraging signs of growth in recent years, and Tsogo Sun has benefited from a strong trading performance at the Southern Sun Maputo," Von Aulock added.