The Lagos state government has launched a housing programme involving the construction of more than 600 housing units at Igbogbo in Ikorodu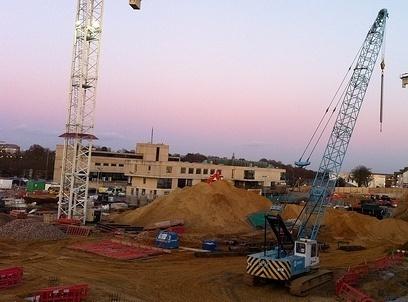 The housing programme will not only address accommodation problems but also redistribute population and impact the economic, social and traffic situations of the area. (Image source: Secret Pilgrim/Flickr)
The government said the project was a housing programme that would not only address accommodation problems but will redistribute population and impact the economic, social and traffic situations of the area.
The commissioner for housing Bosun Jeje revealed that 256 units of flats were being built along with 420-unit Lagos HOMS project which would make more than 600 homes available to people in the area.
Jeje said with this many housing units coming up, a new town Adeboruwa Estate was on the verge of being created in Ikorodu.
With a combined number of 676 units coming up on that axis, the landscape was bound to change, he said. "There will be increase in population with attendant increase in commercial activities," he explained. "Transportation will wear a new face, as vehicular density indices of the hitherto sleepy town will be altered."
Jeje noted that the state government was determined to bridge the existing deficit in housing supply in the state through direct investment and partnership with the private investors in the sector. He also promised that the project will be delivered on schedule.
He stated that the location of the schemes will increase the value of land in the area. The allocation of the units will be based on the principles of Home Mortgage Scheme which will be transparent. First time owners will have preference and it will be on a first-come first-served basis.