American firm New Orleans Consultancy Ltd has awarded a US$53.3mn contract to Addis Prefab Houses Manufacturing Industry of Ethiopia, for the construction of 888 pre-fabricated houses in South Sudan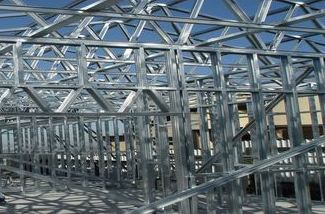 Addis Prefab will deliver houses using a Complete Knock Down process, which involves putting together disassembled housing parts. (Image source: Addisprefab)
The agreement was signed in the last week of December 2012 between Fikremariyam Alemu, CEO of Addis Prefab, and Yonas Tesema, general manager of New Orleans Consultancy. It will form part of a US$450mn housing contract that New Orleans has with the South Sudanese government.
Yonas had approached Addis Prefab with the project and the agreement was signed after two months of negotiations.
According to the agreement, Addis Prefab will deliver the houses using a Complete Knock Down (CKD) process. The CKD process involves shipping disassembled housing parts, which are later assembled at the other end.
Addis Prefab senior official Yared Gebregziabher said New Orleans selected Addis Prefab because of the good name the company had created for itself in a short period of time.
Gebregziabher said that the company was planning to build its first pre-fabricated houses on 30,000 sqm of land in the Semit area, and on 15,000 sqm of land in the Bole Bulbula area. The company has also leased 50,000 sqm of land in the Sendafa area.
According to Fikremariyam, production of CKD houses will begin within 60 days. The houses will include four bedrooms, a kitchen, bathroom, living room and service quarters.