Africa has topped a survey where investment levels in the construction machinery industry will continue to soar in the future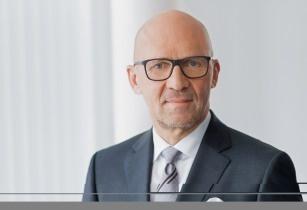 Klaus Dittrich is the chairman and CEO at Messe München. (Image source: Messe München)
About 68 per cent of respondents were optimistic about the upward trend of investment in the construction machinery industry on the continent, followed closely by Asia at 67 per cent and Europe at 42 per cent.
For Germany, it was 39 per cent, and this was potentially due to the economic and political uncertainty surrounding Brexit, said Klaus Dittrich, chairman and CEO of Messe Munchen during his opening speech at the pre-bauma media dialogue in Munich on 28 January.
However, the findings overall from the bauma Industry Barometer, which polled 10,000 industry experts from 13 June to 10 August 2018, showed that the willingness to invest in the construction machinery industry was on a very high level globally and remains to be "cautiously optimistic in the coming years."
"During the bauma year 2019, the industry is doing brilliantly. The majority of the respondents assume that investments will remain at a high level. This illustrates the extraordinarily positive mood with regard to the economic development of the construction machinery industry. But it also shows that an above-average willingness to invest is necessary in order to remain competitive in the long-term," added Dittrich.
Other important findings revealed that more than half of the participants regard the shortage of skilled workers as the greatest challenge for the industry especially for the traditional industrialised countries, but less so for populous countries such as China and India. Over a third believed increasing competitive and price pressure was another concern, followed by 24 per cent citing tighter environmental laws and regulations a challenge where almost a fifth were challenged by the threat of digitising business processes - and only four per cent saw themselves as leaders in digitisation.
At bauma 2019, the digital construction site and construction machines will be brought to life with the help of virtual and augmented reality. The show is the world's leading sector event for construction machinery, building material machines, mining machines, construction vehicles and construction equipment.