bauma 2019 is all set to be held from 8-14 April 2019 in Munich, focusing on construction machinery, building material machines, mining machinery and construction vehicles and equipment development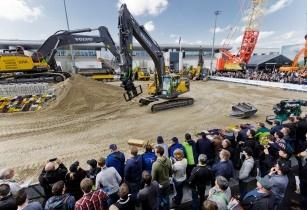 The event will showcase state-of-the-art technological equipments in the sector. (Image source: Messe München GmbH)
The show is set to create a platform for specialist exchanges between exhibitors and the international trade press before the event itself get underway.
Exhibitors across the globe will get an ideal opportunity to draw attention to new products and to their presence at the fair, thus boosting their business opportunities to the new set of marketplaces.
Organised by Messe München GmbH, the show is expected to provide vast opportunities to the exhibitors and visitors to meet and address the global audiences.
Andy Blandford, vice-president for construction equipment at CNH Industrial EMEA, Case, Italy, said, "It gives us the opportunity to meet a big number of customers from around the world, discuss their varied requirements and how CASE can meet them."
John L. Garrison, CEO and president at Terex Corporation, USA, commented, "As the largest trade show in our industry, it is a good opportunity to showcase new products and services as we show our customers the many ways that Terex works for them. The tradition of German hospitality at the show fits the Terex style well, and provides us with an outstanding opportunity to show our appreciation for our customers' business."