BAUER Spezialtiefbau GmbH's data management software b-project has now been nominated for the Bauma Innovation Award 2019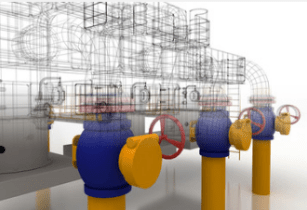 The project has been nominated in the Construction Work/Construction Method/Construction Process Category. (Image source: Adobe Stock)
As digitalisation is constantly gaining speed and offers great potential in a wide range of fields, it is regarded a major tool in the context of Building Information Modelling (BIM). As the majority of specialist foundation work is performed underground and can therefore not be inspected visually, the quality is largely assessed using construction and material test data.
This documentation task and management of information required by the applicable standard represent a considerable workload for construction site staff.
"The b-project software is a central tool for digitally collecting, linking and analysing all relevant data when executing a project," said Florian Bauer, member of the management board at BAUER AG and responsible for the area digitalisation.
This includes a scope of various applications, whether it is transferring design data from the design office to the construction site, importing and analyzing digital equipment data, generating pre-filled reports for site managers, or archiving test specimen lists and technical performance reports.
"The digital equipment data arising from our drilling rigs form the basis of the construction reports generated in b-project," explained Dr Sebastian Bauer, managing director of BAUER Maschinen GmbH.
"The design data from planning can be linked with the actual data from construction," noted Florian Bauer. This automated approach aims to reduce the work involved in documentation and testing substantially and facilitates a standardised, automated and effective optimisation process for the construction site.
By providing evaluations for process control, process optimisation and invoicing, b-project is set to make it possible to digitally capture and represent almost the entire construction sequence in the future.