Brady Corporation has unveiled a new, highly reliable dual frequency RFID label that combines the advantages of UHF and NFC RFID technology
With a single label, companies can improve product and item supply chain management, authentication and end-user engagement.
Track, trace, and engage with almost any item or product via a single, reliable and industrial-grade label with dual frequency UHF and NFC RFID technology.
Locate multiple items at once from a distance and access additional information up close. Easily add more data anywhere, including birth and maintenance records, shipment dates, product manuals, authentication data and warranty information.
Visualise your advantage in the infographic.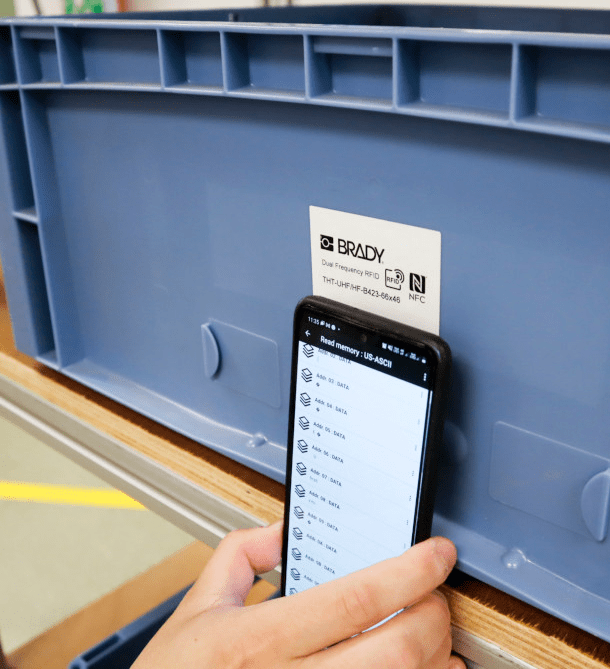 Provide an extended product reality
Simply tap the label with an NFC enabled smartphone to read and write data. All products or items with a dual frequency RFID label can enable entire supply chains to participate in track & trace programmes, from part manufacturing, assembly, logistics and distribution to installers, maintenance and end-users.
Data added may include codes, links to online information or to documents stored in databases.
Watch the new dual RFID labels in video.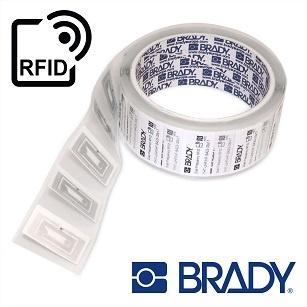 Fast inventory management
Multiple labelled products and items can be counted and identified at once from a distance up to 11 metres with portable or fixed UHF RFID readers.
Signals ignore line of sight to considerably increase inventory management speed and flexibility. Relevant traceability data can also be accessed quickly per scanned item, and scanners can guide professionals to the right items.
Lear more about Brady's RFID Smart Labelling Solutions.