NamPower has signed a new 15-year 80MW power purchase agreement with the Zimbabwe Power Company (ZPC)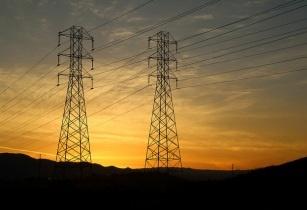 The renewed agreement between NamPower and Zimbabwe Power Company will allow the provision of 80MW of power to Namibia. (Image source: DonMcCollough/Flickr)
The new agreement will allow 80MW of power to be supplied to Namibia for 15 years, starting in April 2015, said officials from NamPower.
ZPC is a subsidiary of ZESA Holdings. According to officials in NamPower, this renewed agreement has come at a time when the initial agreement between ZESA Holdings and NamPower, scheduled to expire this month, got extended to February 2015.
The initial agreement, signed in 2006, stated that NamPower and ZESA Holdings would rehabilitate the Hwange Power Station in Zimbabwe. To achieve this, NamPower procured US$40mn in funds and in return, ZESA Holdings would provide 150MW of power to Namibia for eight years.
Isak Katali, minister of mines and energy in Namibia, said, "The agreement is a clear testimony of the sound relationship that exists between NamPower and ZESA Holdings, and ultimately between the two countries."
In addition to rehabilitating the Hwange Power Station, the new agreement will also aid ZPC to raise funds to expand the Kariba South Hydro Power Station in Zimbabwe by around 300MW. The power station's current capacity is 700MW.
Meanwhile, South Africa's Standard Bank will provide US$46mn for the first three years of the 15-year agreement.
Namibia currently imports around 80 per cent of power per year during dry seasons from surrounding countries, stated a report in the Namibia Economist. Maria Nakale, chairperson of the board at NamPower said that 25 to 30 per cent of electricity imports come from Zimbabwe alone.