Glencore and Fleurette Group have invested US$360mn to restore electricity supply to DR Congo's copper and cobalt mines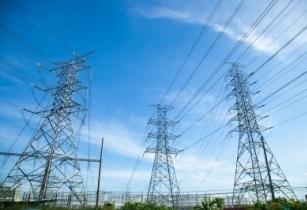 The supply of power to mines in DR Congo has affected production. (Image source: a454/wikimedia commons)
The two companies have agreed to refurbish turbines situated on the Inga 2 hydroelectric plant and improve 2,000 km of existing transmission lines to the Katanga province, renowned for copper mines. The refurbishment of the power lines would generate 450MW, out of which 380MW would be allocated for operations at the Kamoto mine in the copper-rich province.
Glencore and Fleurette Group jointly own the Mutanda and Kansuki copper-cobalt mining operations in DR Congo. However, erratic supply of power in the region has hampered mining activities especially in the Kamoto mine, stated officials from Glencore.
Pieter Deboutte, board member at Mutanda Mining said that optimal mining could take place only if reliable power supply to the mine was guaranteed.
The company released data, which revealed that the Kamoto mine lost 862 hours from May to September 2014 due to power cuts, following which Mutanda Mining had to import power from Zambia and spend US$30mn on diesel generators.