Ethiopian Electric and Power Corporation (EEPCo) has said that a test run has been launched for the supply of electricity to neighbouring Sudan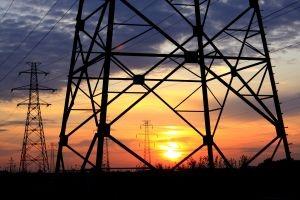 The 230kV cross-border power transmission project stretches for 296km from Ethiopia to Sudan. (Image source: sxc.hu)
EEPCo head Mihret Debeb said that Ethiopia has been running power supply tests since the completion of the Ethiopia-Sudan transmission line.
The 230kV cross-border transmission line stretches for 296km from Ethiopia to Sudan. Financed by the World Bank, the US$41mn power project has three sections: the 137.2km-long Bahir Dar-Gondar section, the 122km-long Gondar-Shehedie section and the 37km-long Shehedie-Metema stretch.
Debeb revealed that Sudan was being provided with 100MW of electricity via the Gedaref-Galabat transmission line, which will in the long-term enable Khartoum to replace its thermal power generating units with Ethiopia's renewable and clean hydro-power generated energy.
According to Debeb, Sudanese President Omar Al Bashir will soon visit Ethiopia to attend the project's official inauguration ceremony.
The final section of the Ethiopia-Sudan power project will connect with a transmission line in the eastern Sudanese city of Gedaref, which will join the power grids of the two countries.
The Ethiopia-Sudan Transmission Line Project will eventually link Ethiopia's hydro-electric power source to the rest of East Africa via projects between Ethiopia-Kenya, Tanzania-Zambia-Kenya-Uganda and Ethiopia-Sudan-Egypt.