Malawi and China have signed two energy deals worth US$667.233mn that would facilitate enhanced electricity generation in the East African nation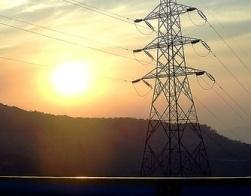 The two projects are expected to economically transform Malawi within the next 10 to 15 years. (Image source: Ashwin John/Flickr)
The first deal will involve a transmission line project that would see Chinese company TBEA construct and upgrade power transmission lines in Malawi to deal with problems of a saturated power transmission system.
The second will see China Gezhouba Group Company (CGGC) design and construct a Thermal Plant at Kammwamba in Neno, a district in southern Malawi.
The energy minister of Malawi, Ibrahim Matola, revealed that after a survey of the existing transmission network, TBEA has proposed three possible upgrades.
"We are extremely excited about the prospect of upgrading and constructing new power transmission lines as the project will create jobs for the locals besides, alleviating the challenge of power outages, which is critical for industrial development," he said.
The minister said that the two projects will economically transform Malawi within the next 10 to 15 years.
Malawi has plans to increase its power output by more than double to allow power exports, expansion of rural electrification and extraction of minerals which has until now been impossible with no steady power supply, he said.