Scottish power solutions firm Aggreko is in talks with five electricity distribution companies (DISCOs) to supply embedded power in Nigeria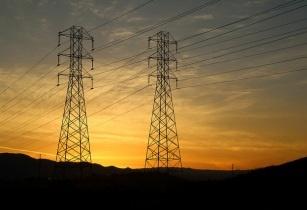 Aggreko is keen to provide embedded power solutions to Nigeria. (Image source: DonMcCullough/Flickr)
The names of the five DISCOs have not been revealed, according to local reports.
Embedded or entrenched power solutions consist of smaller generators that use a variety of generation technologies such as solar, wind, biomass, diesel, fuel, crude oil and hydro.
Officials from Aggreko said that the technology can be used to dedicate power to various entities like state and local governments, and independent customers.
David Taylor-Smith, regional managing director of Aggreko, said, "There are three markets in Africa – Nigeria, Kenya and South Africa – where we set up permanent businesses to keep equipment and teams of engineers functioning. We chose these countries because their economies are bigger and there is a demand for power that we can provide."
Smith added that Aggreko is keen to have discussions with all 11 DISCOs in Nigeria about embedded power solutions. The Scottish company, which supplies 1.3GW of electricity to Nigeria, is keen to explore other power opportunities in the country.
"We think there are several opportunities in Nigeria to provide captive power. This happens when a company tells us they have been using power from the national grid but they need reliable power."
Aside from using technology, Smith felt that strict reforms and administrative measures were the way forward to solve Nigeria's power crisis.