South African state company Eskom and petrochemicals firm Sasol have signed a research agreement to explore the potential of underground coal gasification (UCG) technology to boost South Africa's energy reserves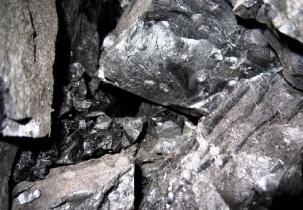 UCG is a coal-to-synthesis gas technology that uses air or oxygen to gasify coal in the coal deposit underground. (Image source: weak_hope/Flickr)
A report on allafrica.com quoted an Eskom statement, which said, "The agreement includes knowledge sharing and aims at research cooperation between the two parties in evaluating UCG technology.
"UCG is a coal-to-synthesis gas technology that uses air or oxygen to gasify coal in the coal deposit underground through a series of injection and extraction wells."
Eskom established its UCG technology development in 2002 and piloted the project for five years. Results showed that the technology worked and was able to extract energy from complex, poor quality coal resources. The next step included improving the quality of the gas and Eskom and Sasol have a licensing agreement with Canadian technology partner Ergo Exergy Technologies for this role.
Eskom sustainability division group executive Steve Lennon said, "Eskom is proud of its role as a global leader in this technology, which we believe has huge potential to produce economic, social and environmental returns.
"This is not a project we can execute alone and partnerships such as the one with Sasol will help us maximise the benefits to South Africa."
Sasol energy managing director Henri Loubser said, "We are excited about UCG as a technology for Sasol and specifically in the South African environment."