China-Africa Sunlight Energy (CASE), a coal and methane gas mining company in Zimbabwe's Matabelend North province, has begun work on a 400MW power plant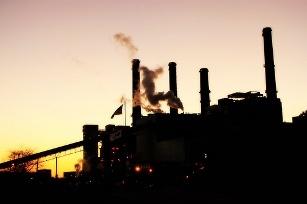 CASE is a joint venture between Old Stone Investments of Zimbabwe and Shandong Taishan Sunlight. (Image source: FromSandToGlas/Flickr)
CASE, a joint venture between Old Stone Investments of Zimbabwe and Shandong Taishan Sunlight, a Chinese conglomerate, will begin mining design and extraction of coal before the end of the year after conducting an environmental impact assessment.
CASE acting general manager, Charles Mugari, said that the company had secured water rights from the Ministry of Water Resources and a 400MW power generation licence from the Zimbabwe Energy Regulatory Authority for power generation.
Mugari added that the company has finalised modalities for connection to the national electricity grid with the Zimbabwe Electricity Supply Authority.
Several civil bodies have, however, expressed fears that mining operations in the area could negatively affect the construction of the Gwayi-Shangani Dam meant to supply water to Bulawayo.
Mugari said they were still engaging various stakeholders with a view to providing clarity on their operations. He added that the US$2.1bn project will cover coal mining, coal methane gas extraction and power generation among other mining activities.
Mugari noted that CASE is expecting to connect 400MW on the national grid by 2015 and offered reassurance that the project would not disturb the construction of the Gwayi-Shangani Dam.