Power company APR Energy has announced that it has signed a contract with Libya to provide a full turnkey 250MW power plant that will act as a back up power supplier to Libya as the country rebuilds its power infrastructure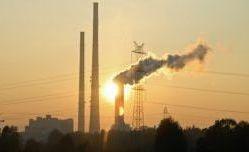 APR Energy's contracted solution in Libya will comprise four sites, stretching from the northern to the southern end of the country. (Image source: sxc.hu)
According to APR Energy, the fast-track solution, featuring mobile turbines will help to provide interim power while the country repaires its power infrastructure.
APR Energy CEO John Campion said, "We are honoured to serve as a partner to Libya as it rebuilds and develops its new economy. This project is ground breaking for the country in terms of both scale and scope.
"The Libya contract, together with our two recent wins, totalling 300MW in Uruguay, aligns with APR Energy's strategy to focus on large-scale power projects. We strongly believe that mobile dual-fuel turbines are the best fit and the customer technology of choice."
The Libya contract will be the eighth major project that APR Energy has completed in Africa, and will be the latest in a series of projects using dual-fuel turbines as a fuel-flexible and efficient solution for its customer.
APR Energy's contracted solution in Libya will comprise four sites, stretching from the northern to the southern end of the country, to meet the electricity needs on a regional level.