Nigerian state oil firm NNPC has been granted a loan of US$1.5bn by a syndicate of Nigerian and international banks to allow the company pay off its debts to international fuel traders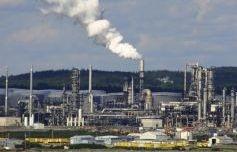 The deal is aimed at reducing the possibility of Nigeria defaulting on loans. (Image source: sxc.hu)
The deal was brokered by Standard Chartered and aimed at reducing the possibility of Nigeria defaulting on loans.
Reuters said the deal will be crucial to big commodity traders, who were facing the possibility of multi-million dollar write-offs.
NNPC owes approximately a total of US$3.5bn in unpaid fuel supply bills to trading houses such as Glencore and Mercuria. The firm owes Glencore US$138mn, Vitol US$198mn and Trafigura US$53mn.
The Reuters report also mentioned that Nigeria would have seen restrictions in its future borrowing capacity had it defaulted, threatening the country's recently-upgraded status with credit agencies like Fitch and Standard & Poors.
The report added that NNPC has been in heavy debt after decades of mismanagement and corruption. About 35 firms still owed money for fuel, and trading companies have been fighting to regain their money.