The H.E honourable Thembisile Majola deputy minister of energy, South Africa, heralded natural gas as the next potential resource for power generation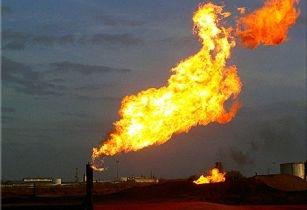 (Image source: Tod Baker/Flickr)
Speaking at the 19th Africa Energy Forum in Copenhagen on 7 June the minister said rich energy resources like shale gas have "enormous potential to add to the growth stimulus" of South Africa.
"We hope shale gas development will be a game changer in South Africa," she said
"We are trying to develop and exploit this resource in an ecological sustainable manner while promoting justifiable social and economical development."
Exploiting natural gas is part of South Africa's Integrated Resource Plan (IRP), which includes other sources of energy suchas coal, nuclear and renewables to meet the country's electricity demand. "We are now talking about excess power compared to 2008 when we were having load-shed," she continued.
The minister also highlighted the importance of the Integrated Energy Plan (IEP) "as a roadmap of the future energy landscape for South Africa, guiding future energy infrastructure investments and policy development". It analyses current energy consumption trends within different sectors of the economy, such as agriculture, commerce, industry, residential and transport and projects future energy requirements. "It focuses on all energy forms across the economic sector at a very high level and detailed analysis of demand growth, which is divided into the various energy sectors from electricity generation to gas and liquid fuels."
But she mentioned there were challenges moving from a coal-dominated generated sector to one that met climate change objectives.
"Coal mining jobs are being threatened on the promise that renewable energy technology will create more jobs," she said. "Since the Paris agreement to which we subscribed we have been confronted with the practicalities of the cost of this transition to a low carbon economy. We are continuously updating our policies and regulations and energy planning, as well as our institutions to support the energy market."
To date the renewable energy independent power producer programme has procured 6,000MW, half of which has been already integrated into the grid, offsetting around 13.3 megatonnes of carbon emissions, she added.