PetroChad Mangara (PCM), Perenco's wholly owned Chad subsidiary, has announced the start-up of natural gas generated power at the Moundou Power Station in Chad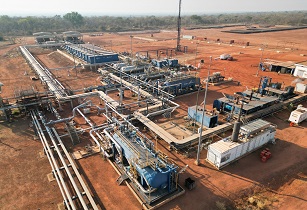 PCM worked closely with Perenco's technical department to deliver this result. (Image source: Perenco)
PCM has begun successfully generating electricity from natural gas for the city of Moundou just seven months after Perenco entered Chad as operator of the Badila and Mangara fields in the Doba Basin. Previously, the city had limited electricity generation and relied on diesel fuel generators.
The announcement is a direct result of the successful increase of production from the Badila and Mangara fields towards their combined potential of approximately 16,000 bopd.
PCM worked closely with Perenco's technical department to deliver this result, as well as in close coordination with Société des Hydrocarbures du Tchad (SHT) and Chad's Minister of Hydrocarbons. In addition to its role in helping provide Moundou with electricity, PCM has also been involved in the repair of a number of water wells close to its operations.