A new training centre for the West African oil and gas industry, valued at US$8.5mn, has opened in Takoradi, Ghana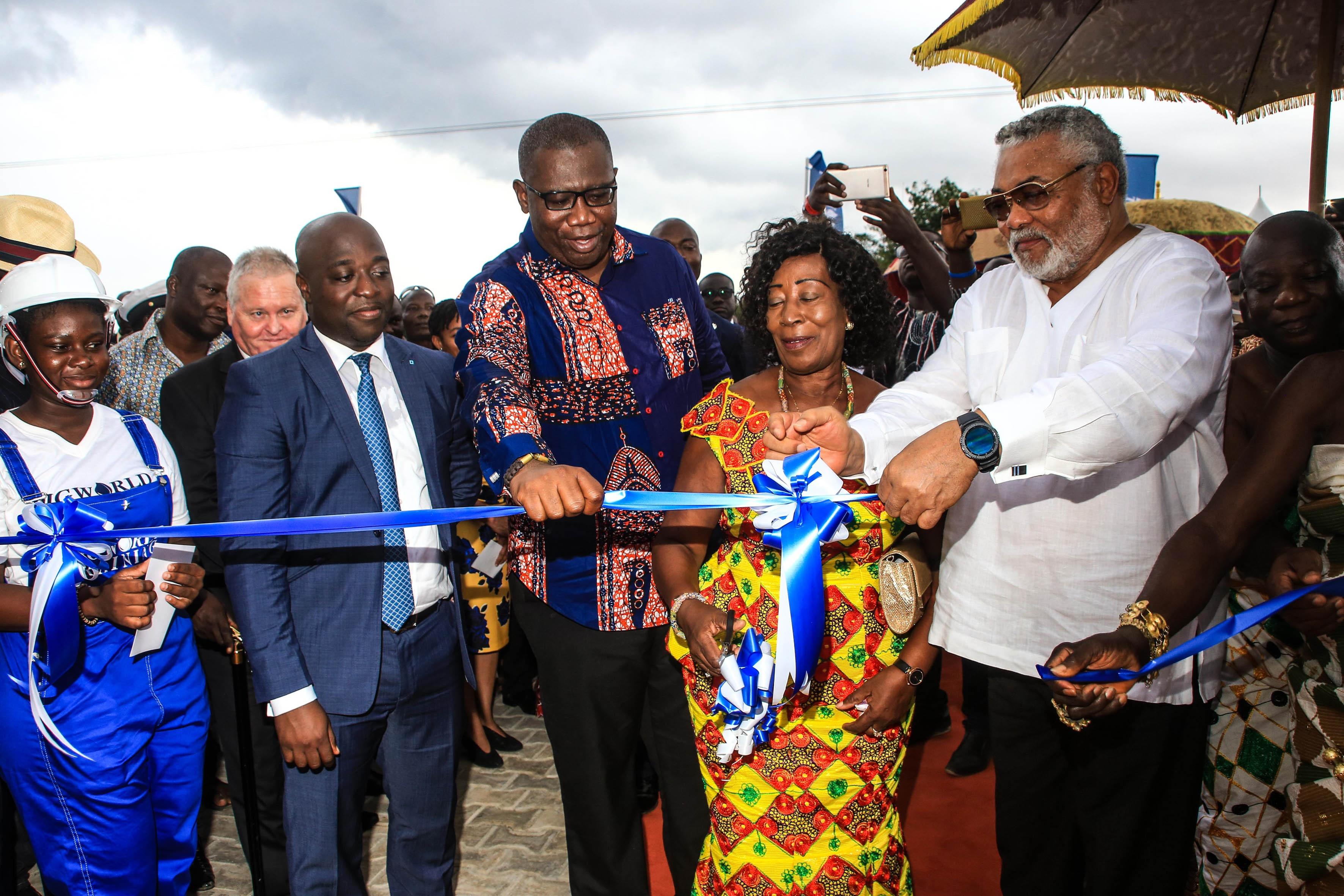 The ribbon is cut at the opening of the new oil and gas training centre in Takoradi. (Image Source: Rigworld)
The Rigworld Training Centre is equipped with advanced simulators, a helipad, water survival training pool, medical centre, onsite accommodation, restaurant and fitness centre. Takoradi was chosen as the location for the facility because of its importance to Ghana's oil and gas industry. The centre will have a strong focus on building capacity for local people as well as improving safety and productivity for operators.
The programmes will be led by internationally recognised training leaders with courses including offshore survival training, rope access training, well control, drilling, lift competence, NDT training, hose assembly, and health, safety and environment training.
More than 700 guests were present at the opening ceremony including former president Egbert Faibille Jr, acting CEO of the Petroleum Commission, Per Goebel, vice president, Maersk Drilling, and Dr Kofi Abban, CEO and founder of Rigword International Services.