EnergyNet will organise a conference in Durban from 9-11 October 2017, to explore South Africa's aspirations to build an energy hub for gas cooperation with international partners along the value chain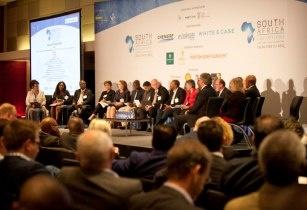 The conference aims to add value to South Africa's aspirations to become a regional energy hub. (Image source: EnergyNet)
The International Gas Cooperation Summit (IGCS) evolves from the 'South Africa: Gas Options' meetings that was held in Cape Town in 2015 and 2016. The conference will be organised by oil and gas service provider EnergyNet.
This meeting aims to bring together principal government and public sector, gas developers, institutional investors and technology providers to explore how natural gas can play a greater role in South Africa's energy mix and support the industrial and economic development goals of the country.
In a statement, EnergyNet said, "When we launched IGCS at the 'South Africa: Gas Options' meeting last year in Cape Town, we knew that the landscape was changing and the discussion going forward would be broader to incorporate the DTI's gas utilisation programme."
"We're therefore delighted to have got the timing of this meeting right. There is so much interest not only in the gas for power programme, but the massive infrastructure and energy projects happening as a result of those anchor discussions," the company added.
IGCS will showcase gas procurement and utilisation projects and strategies in South Africa, aiming to support industrial development across the region.
The agenda of the conference will focus on the global gas outlook for southern Africa, case studies on modelling a gas economy and South Africa's gas market in the context of the SADC region to accelerate gas infrastructure in the entire region.
In addition, a special conference will be held for the black industrialists programme, drawing on partners from the last two meetings to continue to support the crucial objectives for both international and national investors.