DNV GL has introduced new software for process hazard analysis, Phast, to provide a new dispersion model for increasing accuracy in predicting movement of certain toxic clouds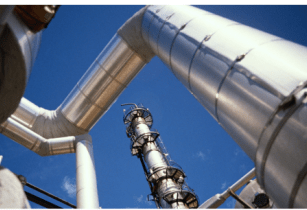 Phast aims to provide comprehensive hazard analysis for all stages of process industry design and operation. (Image source: DNV GL)
According to DNV GL, companies using the software are expected to be benefitted from decisions that are based on more realistic models, thus increasing efficiency and safety in the design and operation of assets where accidents could cause hazardous releases.
Phast is one of the world's most comprehensive process hazard analysis software tools for all stages of design and operation. The tool examines the progress of a potential incident from the initial release to far-field dispersion analysis including modelling of pool spreading and evaporation and flammable and toxic effects.
Phast is used to analyse situations that present potential hazards to life, property and the environment and to quantify their severity. After that, consequences may be managed by design of the process or plant, modification to existing operational procedures or by implementing other mitigation measures.
"This is yet another advancement that positions Phast as a technology pioneer. Better simulations driven by advances in research improve the decision-making process. The results are greater efficiency and improved risk and safety management for our customers," said Are Føllesdal Tjønn, CEO for software in DNV GL.
According to the company, the dispersions of short-duration clouds are affected differently by surrounding winds. The new modelling method, pioneered by DNV GL in partnership with BP and other key customers in the oil and gas industry, is called the along wind diffusion (AWD) method.
AWD is one of many highlights in the most recent release of Phast software for process hazard analysis. Some of the additional features in Phast include support for modelling releases from buried pipelines and more realistic modelling of the true nature of fireballs.
The method also focuses on improving the accuracy and speed of risk calculations. "Getting results quicker means there is more time to assess the results, which improves decision-making and risk management," according to DNV GL.