A four-day global investment meeting for Africa's power, energy, infrastructure and industrial sectors kicked off on 11 June at the Lisbon Congress Centre, in Portugal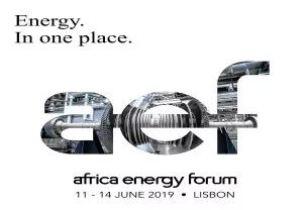 The forum's mission is to connect decision-makers within the energy sector. (Image source: AEC)
The Africa Energy Forum, running till 14 June, brought governments, utilities, power developers, financial institutions, power technology providers, EPC contractors and consultants under one roof to discuss investment and projects in Africa's energy sector.
The forum's mission is to connect decision-makers within the energy sector to drive development of energy projects and electrify the continent faster. It also aims to recognise the increasing role of women in the sector, as mobilisers in small communities and industry influencers running the brightest and boldest companies in the energy space across the globe.
Simon Gosling, managing director, commented, "The Forum's shift to Lisbon has been warmly welcomed by the government of Portugal who continues to put partnerships, knowledge and technology transfer and economic opportunities firmly in the hands of all that welcome them. This is especially true in the exciting Lusophone countries who are seeing massive investment in their natural resource and electricity sectors."
The Africa Energy Forum, on its first day, has welcomed a wide range of public sector decision makers, with about 46 per cent African nationals and 21 per cent of total delegates being leading public sector policymakers.
Mozambique, Angola, Cote D'Ivoire, Morocco, Nigeria, Egypt, Ghana, Kenya, Uganda, South Africa and Ethiopia are also showcasing their latest projects and investment opportunities at the event.
The 21st edition of the forum also saw the launched of a new brand identity with an aim to better represent core values of innovation, integrity and stakeholder collaboration.
"With momentum in African energy showing no signs of slowing down, we want to ensure our brand communicates our values to the communities we serve. This new brand identity is in keeping with the values that have underpinned the Forum's development over the last two decades, the managing director added.
"What we focus on is straight forward - gathering together the people who make deals happen. What we deliver is simple: 'Energy. In One Place'. Our new, bolder identity reflects this simplicity, whilst strengthening our position in the market and delivering increased value to our customers," he concluded.