Energy solution provider KOHLER-SDMO has signed an agreement to supply generators for a power plant for the national grid in West Africa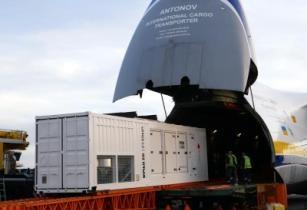 The energy solution provider has arranged for cargo flights during May and June. (Image source: KOHLER-SDMO)
This plant consists of 10 generators of 2,000 kVA, for a total power of 16 MW in 20,000V.
Cargo flights have been organised during May and June from Brest Airport, Brittany.
"This has been an exceptional cargo operation for KOHLER-SDMO in Africa and we look forward to supplying our state-of-the-art generators to this West African client for years to come," said David Raison, Africa Regional Director.
Further details on the project will be available on www.africanreview.com