The Ethiopian Road and Transport Authority has revealed that the construction of the Ethiopia-Sudan highway has been completed and opened for traffic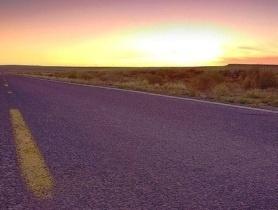 The 100km corridor will enhance trade relations as well as social ties between Ethiopia and Sudan. (Image source: Moyan_Brenn/Flickr)
An official from the road transport authority told Sudan Tribune that the 100km corridor stretching from Ethiopia's Asossa town to Sudan's Kumruk will enhance trade relations as well as social ties between the two countries.
Completion of the road will also facilitate trade exchanges and cooperation between Sudanese and Ethiopian communities, he added.
The construction of the project was executed by a Chinese construction company at a cost of more than US$27mn.
The official revealed that the landlocked country of Ethiopia has so far managed to construct major highway that links it with five neighbouring countries.
He explained that the lack of access to sea has left a strong impact on Ethiopia's economic, political, strategic interest and access to trade. Ethiopia's current access to sea depends upon Eritrea, Djibouti, Sudan, Kenya or Somalia.