The Zambian Road Development Agency (RDA) has awarded a US$207mn contract to the China Henan International Corporation for the construction and design of the Mansa-Luwingu road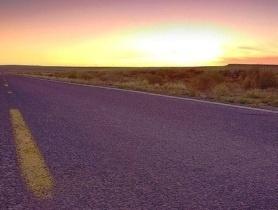 Work on the 175km Mansa to Luwingu stretch in Luapula and northern provinces would be executed within a 40 month period. (Image source: Moyan_Brenn/Flickr)
Work on the 175km Mansa to Luwingu stretch of road in Luapula and the northern provinces would be executed within a 40-month period.
The contract was recently signed in Lusaka by RDA chief executive officer Bernard Chiwala and China Henan International representative Xu Chunhua.
China Henan said it would commence work after a period of four months from the date of signing of the contract.
Chiwala added that he would also include construction of a 30km stretch of township road in Mansa and Luwingu in the project.
"The construction of the Mansa to Luwingu Road will provide the shortest route from Mansa to Kasama and provide a shorter link between the Copperbelt and Luapula provinces," Chiwala remarked.
The work will include earthworks, construction of pavement layers and the construction of asphalt concrete wearing course, as well as the construction of double surface dressing wearing course for the township road works.
Xu expressed her gratitude to RDA for the contract and assured that her company would carry out the work within the stipulated period and said the project, once completed, would add value to the Luapula and northern provinces' economic viability, as well as create job opportunities during the implementation phase.