Despite all the economic uncertainties of the past few years, the mining explosives market is booming amid high demand for commodities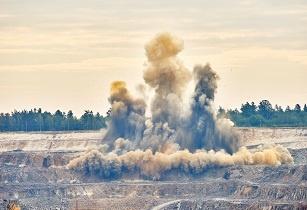 Mining companies across Africa have used commercial explosives to unearth fresh deposits and break through to areas with new potential. (Image source: Adobe Stock)
Commercial explosives have long been used in the mining industry to extract ore and discover new orebodies. Given the size of its mining industry, South Africa is one of the leading manufacturers and users of commercial explosives.
But these sensitive products are used across other industries too, from oil and gas to forestry and construction, to assisting in the building of new roads and infrastructure or in the laying of pipelines. There are many other applications.
Read more about the companies leading Africa's mining explosive market in the latest issue of African Review here.