Gold mining major Harmony Gold has awarded a contract to Redpath Mining South Africa for the rehabilitation of at the Phakisa Gold Mine in South Africa's Free State Province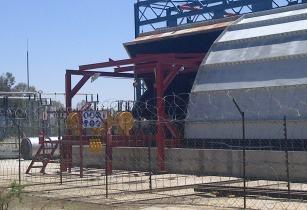 Mining contractor Redpath Mining has been awarded a shaft rehabilitation contract by gold mining major Harmony Gold. (Image source: Redpath)
The contract mining firm will undertake an initial 12-month contract to rehabilitate the collapsed Phakisa number three vent shaft barrel, which Redpath Mining South Africa general manager for engineering Ferdie White said was "critical for the sustainability of the production on Phakisa shaft".
Following the completion of the expansion project, the mine will have a monthly capacity of 72,000 tonnes and will operate at a depth of 2,400 metres.
The Free State Province mine, located between Welkom and Odendaalsrus, began operating on the Basal Reef in 2011 after production started back in 2008.