Pretoria Portland Cement (PPC) has revealed plans to pursue additional opportunities in Africa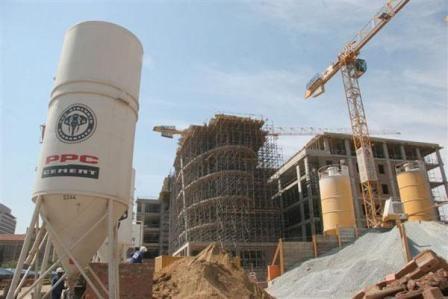 PPC has been looking for opportunities to expand business in Africa. (Image source: PPC)
A statement from PPC said that during the first quarter of PPC's 2013 financial year, the company took a significant step in its rest of Africa strategy with the announcement in December last year of the 51 per cent acquisition of Rwanda's Cimerwa Limited for $69.4mn.
PPC chairman Bheki Sibiya said in a statement, "The receipt of our Zimbabwean indigenisation certificate in November 2012 is also an important step for our strategy to expand business in Africa.
"The financial quarter was also characterised by growth in PPC's South African, Botswana and Zimbabwean cement volumes."
In South Africa, this trend was experienced across all provinces with the exception of the Eastern Cape where heavy rains and imports negatively impacted demand.
The PPC statement revealed that the effect of this positive demand has been partly offset by some product sourcing challenges experienced over the period like lower than planned production output at the company's Dwaalboom factory.
The statement also said that in South Africa, Botswana and Zimbabwe there was a limited visibility on major infrastructure projects, but the company's outlook for cement demand in these three territories has given it a reason to remain cautiously optimistic.