In a major development, international industrial vehicle giant Iveco has strengthened its commercial relation with Amazon and announced to supply 1,064 gas-powered S-WAY trucks to Amazon to support European operations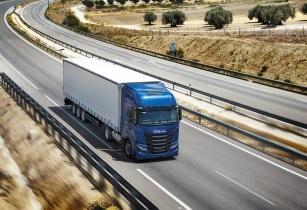 According to the company, 848 units have been ordered with deliveries to be started in the middle of 2022. (Image source: Iveco)
Amazon has already taken delivery of the first batch of 216 units Iveco S-WAY compressed natural gas (CNG) to be operated by its partners in Europe and another 848 units have been ordered with deliveries to be started in the middle of 2022.
These 1,064 trucks are powered by the state-of-the-art FPT Industrial Cursor 13 Natural Gas engines and equipped with 1052-litre CNG tanks, the largest available, with the expectation that they will yield an impressive range of 620 km (approximately 385 miles) between refueling.
The 848 units on order for delivery in 2022 will also feature Iveco Driver Pal, the Brand's trailblasing on-board vocal driver companion with Amazon Alexa features.
Gerrit Marx, designated CEO of Iveco Group, said, "Collaboration with global leaders like Amazon is a testament to the robust capability of our innovative products and our unyielding commitment to the industry objective of decarbonising transport by 2050."
"Iveco Group will continue leading the way in combustion engines running on renewable fuels, the only viable solution already available at scale on the market to reduce emissions. Let's not forget that a CNG truck powered by bio-methane can cut CO2 emissions by up to 95% from a well-to-wheel CO2 measuring approach, effectively contributing to the decarbonisation process."