Tanzania's Tanga Port has acquired three new barges for US$10mn that will significantly increase storage capacity, reduce operational costs and improve overall port performance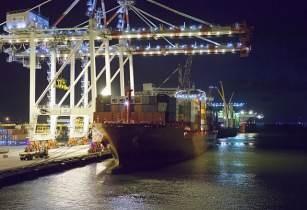 The new barges will enhance the port's operational efficiency. (Image source: RobertPlatt/Flickr)
The new barges have the capacity to carry 3,500 tonnes of general and bulk cargo each at a time or 192 containers of 20 feet each, at a time. Tanga Port is a lighterage port, where vessels anchor off the main quay with an array of lighters and pontoon that shuttle cargo between the quay and stream.
With the barges, port officials are expecting more efficiency in ferrying goods back and forth the main quay, thereby reducing costs. For instance, instead of the usual 10 odd days to offload a ship carrying wheat, the new facilities could help the ship complete offloading in just four days.
Conventionally an agricultural export handling port in East Africa, the Tanga Port is now handling imports of raw materials, machinery and industrial parts. Officials feel the revamp is much needed, as the current capacity has to go up following an increase in traffic. With an annual six per cent increase in performance between 2005 and 2014, imports and exports have grown from 399,516 tonnes in 2005 to 594,122 tonnes in 2014. Conventional cargo went up four times – from 88,253 tonnes in 2005 to 426,317 tonnes in 2014, while containerised cargo went up from 38,120 tonnes in 2005 to 182,960 tonnes in 2013.