The European Union (EU) has said that shipping costs at the Tanzanian port of Dar es Salaam were among the highest in the world and needed to be reduced in order to fuel further business at the terminal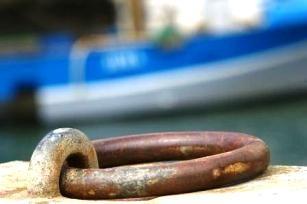 The EU has suggested that there is a need to amend the rate since traffic to Dar es Salaam is expected rise immensely in years to come. (Image source: jacme31/Flickr)
The EU suggested that the rate also needed to be amend since traffic to Dar es Salaam was expected to increase by 240 per cent in the next 15 years.
The EU's Ambassador to Tanzania, Filiberto Ceriani Sebregondi, told East African Business Week in Dar es Salaam that currently the cost of using the port was 24 per cent higher than other port facilities within sub-Saharan Africa.
"What makes Dar es Salaam port costlier than other ports are the delays in cargo handling," Sebregondi remarked.
Sebregondi explained that ships using the port took up to 10 days, while those that chose to use the Mombasa docks usually took up to five days.
Tanzanian minister for transport, Harrison Mwakyembe, said the government and the management of the Tanzania Ports Authority (TPA) were doing all they could to make the port an economic centerpiece of East and central Africa.
Mwakyembe said his ministry welcomed criticisms and challenges because they were aiming to improve the country's ports operations.
TPA acting deputy director general, Clemence Kiloyavaha, said the port had synchronised the working hours for different port stakeholders who were working 24 hours a day, seven days a week.